It's 22.53 and I'm sitting here exhausted on Qatar Airways 168 (QR168) at 41,001 feet–wondering why the extra foot? The meal here was pretty good, I'm pleasantly surprised at how the bread served was a warm and soft bun. That's a first—they're usually cold and dense.
Anyways, today I woke up around 09.00 to have some breakfast with Matt and Sofia. They made waffles and I had two of them. Their waffle iron shape is four hearts all together into one pancake! Beautiful. I Had three crackers with cheese on as well—delish. I did the dishes for them and then Matt ironed some shirts and we did a photoshoot with a few outfits.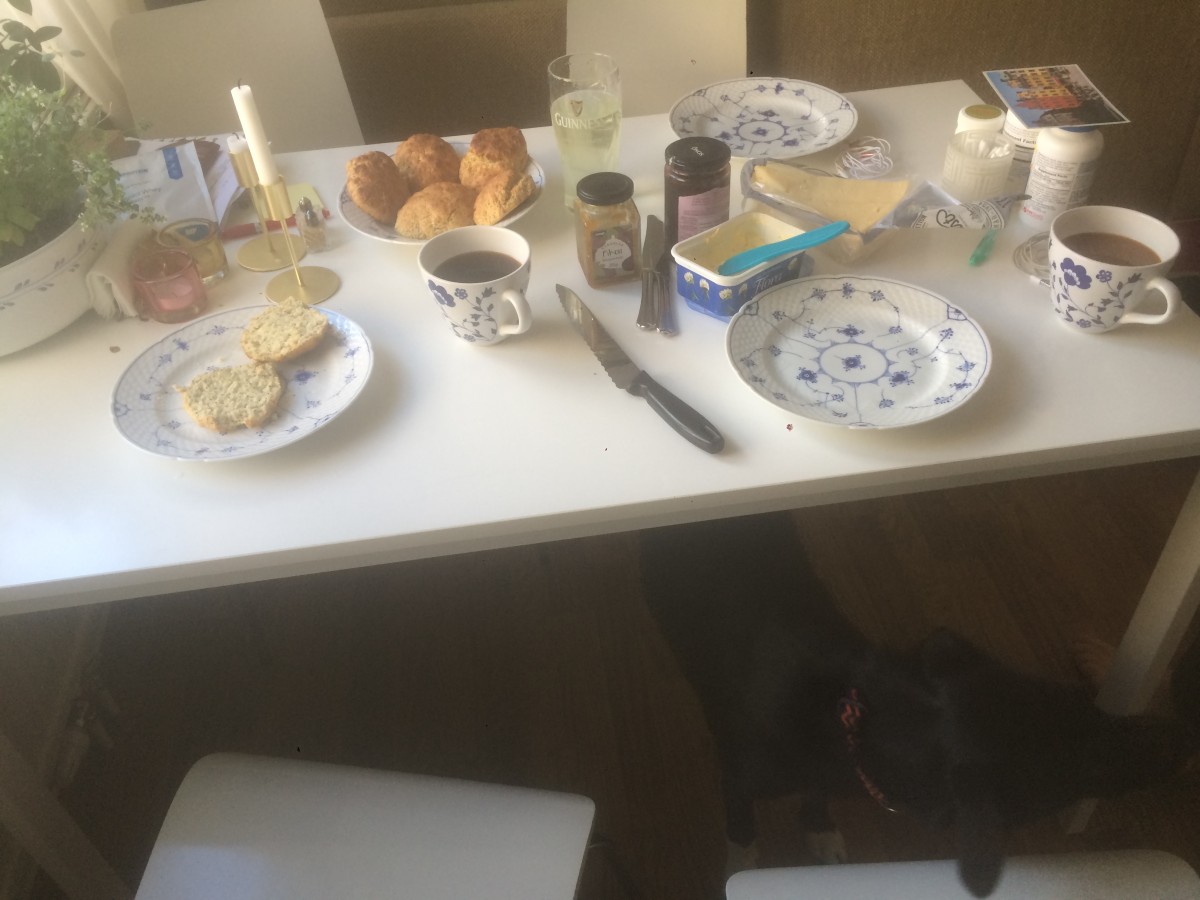 We threw my clothes in the washing machine before heading out to the castle grounds for some shots. Sofia took a couple hundred photos of me and then I showed them how to shoot in RAW and use LightRoom.
It was chill. I made lots of silly faces and had plenty of sun reflected in my face, but such is the life of photography. Ask any Winnipeg chick in a short skirt queuing up for the for the club while it's -40 C. Beauty hurts.
We came back and took a few last minute shots against the concrete 1960s buildings at Bergshamra before stopping in the laundry room to put my clothing in the dryer. We walked back in the apartment, and Kiva didn't even bark at me this time. I laid down for a moment and then started packing.
I cuddled with the dog that had grown to love me. Matt fetched my dried laundry while I was packing a bit. I spent some time playing around in LightRoom and showed Sofia my workflow for importing photos, rating them and putting them in collections, etc. The difference in changing exposure and other settings when you shoot RAW vs. JPEG is tremendous.
Sofia made us a beautiful lunch. She cooked this faux chicken stuff made out of mushrooms that tastes fucking delicious. The flavor was just like chicken. I had that with broccoli and white rice with some dank pesto smeared on to taste.
A little more packing and then we had to head out to the train. The bag was expeditiously packed a little more by Matt and then we were off to catch the bus to the train station. Matt carried my big bag while I took the CamelBak I stash all my valuables and personal items in. I really appreciated him taking the heavy bag for me.
We take the bus to the train-station and then he snaps some photos of me as I jump on the Arlanda airport bound train. It was a beautiful week spending time with them. I didn't get drunk at all, just 2 drinks max.
It's kind of nice spending time with people who aren't degenerates. And now here I am having a couple free drinks on the flight.