I'm chewing away on this cold pizza while I sit in the cozy South African living room of my hostel. It was pretty decent pizza cold, my new friend Peta offered me some when I asked if she had dinner yet. Yum. First hostel I have been in where this is just straight up someones house. Not only is it a house, but it's Patrick's–the owner–childhood home. His parents bought it for $1335 back in the day. There's some history here, a couple old black and white photos of our gracious host on the refrigerator.
He's a little older, he has an adult son as well. He has been running this hostel for ten years. It's a labor of love, something truly of passion. The vibe here is nice and chill and has a je nais se quoi I find vacant in all other hostels. I actually feel like I am at home, probably because it's an actual fucking house! Not a converted commercial space. My flight was delayed yesterday–classic FastJet–and I got in around 23:00. Patrick gave me a single room for the price of a dorm as to not wake the other guests. Now that's a host.
I Just cracked that Amstel Lager I bought in the mall–the East Rand Mall to be precise. The liquor store had a walk-in cooler you could browse the selection in, bringing me back to college days of shopping at the Nova Scotia Liquor Commission.
Most of this day was spent walking around the mall. I had shit to do today. I bought some toiletries, much needed. I have been using random peoples soap–when available–for nearly a week now. That Dove For Men stuff is great. A little SPF 15 bronzer as well. My Californian friends scold me for this, Chris always referring to my tanning oil as 'Cancer Juice'.
Weekend at Bernie's is playing right now per my suggestion. No one outside of North America my age has seen this–probably because it's something you would only see on American TV. I've warned them this is a pretty dumb movie but I think we're in the right mood for it.
Getting USD in South Africa is a chore and a half. In order to supply me with those greenbacks, the foreign exchange bureau requires written proof of a flight out of South Africa and your passport. And the flight can't be part of a multi-stop itinerary. It must originate in South Africa! Luckily I was able to print out my itinerary at the mall. What a joke.
Patrick's off to play Bingo and I've just paid the bill. This South African guy across from me is chatting with me about Mozambique. "Ya. Ya…ya". They always say that. He's giving me some good tips on the country and definitely just reminded me to take my Malarone.
Fatima from Fatima's Nest Hostel in Tofo sent me some information on Mozambique. A bunch of word docs with lots of capitals, and bold bits, thing colored yellow, green, RED! Six different documents. In hours of googling and research I didn't get nearly as much info on Mozambique and Tofo beach, but laid bare to me now is a map and all sorts of great information. Radical.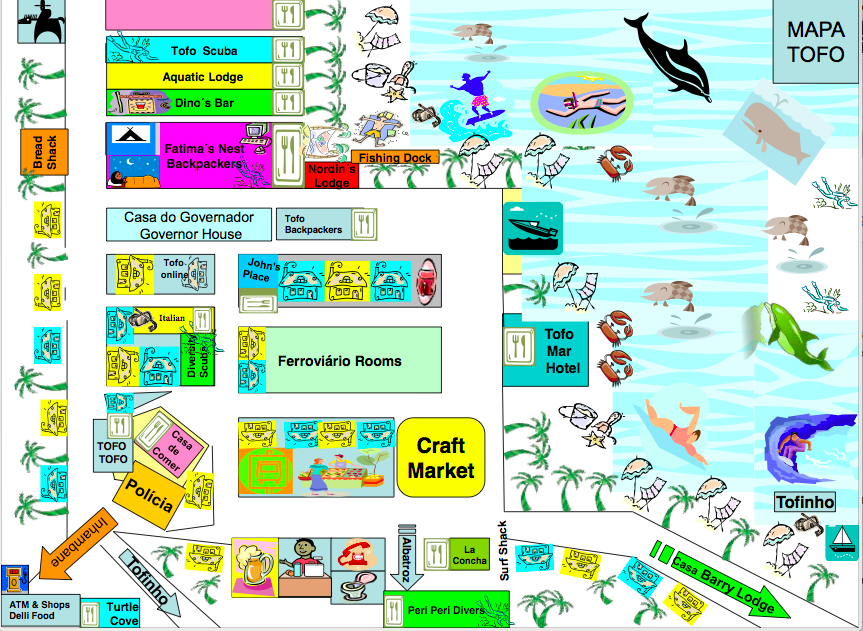 From a recommendation from a diver turned sea turtle conservation tour guide to check out Mozambique, to meeting a Polish dive fanatic who just came from there and sung songs of praise, here I sit on this sofa in suburban Johannesburg anticipating a rickety flight to Inhamambe, Mozambique.
The less information I find online about a place, the cooler it usually is.
Fingers crossed, Mozambique.